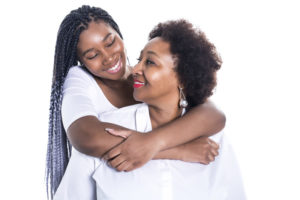 No matter how they act or what they say, teenage girls need their mother's influence and love – even (especially) when they push you away.  Teen research indicates that girls actually DO want their parents to talk to them about difficult and uncomfortable topics such as sex, relationships, stress, body image etc.  The key here is to start the conversation early and to avoid the dreaded "talk or lecture".  A conversational, casual communication method is much preferred and less anxiety producing.  Here are three important topics to discuss with your teen daughter:  And we all know there are many more….  If you need some guidance on how to start the conversation (seriously, I help parents to make good word choices) and keep it going then please reach out to me.  I also consider myself a "parent coach".  IT TAKES A VILLAGE (or several ) TO RAISE A TEENAGE DAUGHTER.

Healthy Relationships




d


Your daughter is looking to you for guidance about what healthy relationships look and feel like. This doesn't mean you have to have great relationships across the board (because who does?) but it does mean you have to be real and authentic, meaning it's okay to have some toxic, difficult relationships in your life.  My suggestion to parents is to talk openly about the relationships in your life which are healthy vs. unhealthy.  If you do not have a healthy relationship with her father or your spouse I'm sure she already knows it so you might as well talk about it – but only in an age appropriate manner.  This means you talk about what you like or dislike about someones communication style or behavior but you do NOT put the person down.  I guarantee you she will appreciate a discussion on how to spot and deal with difficult relationships.  And if you do not have an answer for her then it's time to come and see me and I will help both of you get more clarity and relationship confidence.  Remember our relationships are meant to lift us up NOT  bring us down.



Social Media




d


Social media can be all-consuming, and too many teens get sucked in (and um so do adults). Talk to her about how even adults often spend too much time on Facebook or Instagram and how you don't want her to put all her time and energy scrolling her phone – it's exhausting and it can be pretty emotionally triggering.  I often suggest to a teen that they TURN OFF NOTIFICATIONS and this can help with SMA (social media anxiety).   

Talk to her about how our relationships are meant to lift us up, not bring us down.





Self-Esteem / Body Image




d


The teenage years can be brutal, so point out her good qualities (start early and keep it up) and express how proud you are of her. Girls are often very insecure about how they look (and can you blame them in this photo shopped selfie obsessed world we live in?), so tell her that you think she's beautiful but also help her know that her physical appearance is only one small part of what makes her who she is.  Body image issues run high during the teen years.  I remember my own issues and that was before social media.  I would probably have lost my mind if I had the opportunity to compare myself to every other "perfect seeming" teen out there.  We parents do not have to have the answers but we do need to be brave enough to initiate the conversation, share something personal about our teen years and offer hope – which may just be you won't be a teenage girl forever!
For Further Reading:
______________________________________________________________________________
Empowering Families By Strengthening Girls & Women
dd
At Warrenton Women's Counseling Center, we work with girls of all ages (teenagers, adult women, mothers, and daughters). Our work is done face-to-face, online or via phone. We would love to hear from you and help to empower you and/or your daughter.
_______________________________________________________________________________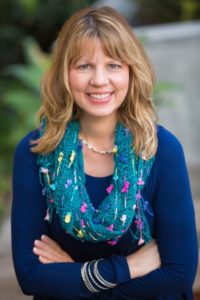 Michelle Kelley, LCSW is a licensed counselor and  owner of Warrenton Women's Counseling Center. We work with girls and women of all ages. Our motto is to empower families by strengthening girls and women. For more information, call (540) 316-6362 or email: Michelle@WarrentonWomensCounselingCenter.com